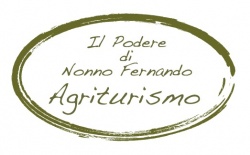 Our Agriturismo is located on an estate created at the end of the 19th Century and was home to a number of peasant families. The property has been completely restored respecting its origins both in the choice of materials and internal arrangement.
The apartament "Il Girasole" was originally used to store the locally produced wheat and barley, whilst also serving as a venue for wedding banquets for the families living on the estate.
The communal room is located where the cellar used to be and the old manger is still preserved in the kitchen. The Agriturismo has 6 self contained apartments of varying sizes and a large communal living area with sofas, dining facilities, tv and wi-fi; here you can relax and enjoy any local cuisine you prepare in the kitchen.
Set in the grounds close to the property is a 12m x6m swimming pool where you can take shade under a large ancient oak tree whilst enjoying the delightful view of Cortona. Also situated in the garden is a gazebo, a barbecue and numerous other areas to relax.
Our Agriturismo is 5 minutes far from Cortona, which as well as for its artistic beauty is also a major tourist destination due to its strategic geographical position. Staying in Cortona it is possible to visit, with short trips, various cities of high cultural and artistic interest such as Florence, Siena, Perugia, Pienza, Montepulciano, Montalcino, Lake Trasimeno, Arezzo, Assisi, Gubbio, Orvieto, Spoleto and many other more.
>>>>>>>>>>>> CONTACT US! <<<<<<<<<<<